Global reach, higher impact
International Journal of Biological Sciences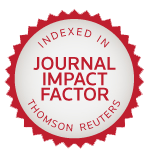 Int J Med Sci 2011; 8(5):377-379. doi:10.7150/ijms.8.377
Case Report
Surgical Treatment of Depressed Scar: A Simple Technique
1. Department of Dental Sciences and Surgery, General Hospital, Bari, Italy
2. Department of Medical Biochemistry, Medical Biology and Physics, General Hospital, Bari, Italy
3. Department of "Head and Neck Diseases", Hospital "Fatebenefratelli", Rome, Italy
4. Department of Maxillofacial Surgery, Calabrodental, Crotone, Italy
5. Department of Dental Sciences and Surgery, General Hospital, Bari, Italy
6. Department of Maxillofacial Surgery, General Hospital, Bari, Italy
7. Department of Surgical, Reconstructive and Diagnostic Sciences, General Hospital, Milano, Italy

Scar formation is a process consequent to the healing of soft tissues after a trauma. However, abnormal or disturbed collagen production can cause anomalies of the cutaneous surface and textural irregularities. In the presence of a depressed scar in deep tissue, we began to use a new simple technique. In the presence of adherent scars, a small incision is performed so that an undermining scissor can enter inside. The entire cicatricial area is undermined on a subcutaneous plane which, by separating the deep scar from the superficial one, completely frees it from the present adhesions so that the existing depression is totally eliminated. In order to avoid the recreation of relapses, stitches formed in a U-shape are made in Nylon or Monocril 2-3/0 are made with a large needle and are placed close together so that a wide aversion is achieved at the margins of the scar and a deep wound closure is obtained by adhering to the undermined tissue. These stitches will then be removed about 2 weeks later.
Keywords: Depressed scar, plastic surgery, subcision technique
How to cite this article:
Inchingolo F, Tatullo M, Abenavoli FM, Marrelli M, Inchingolo AD, Corelli R, Inchingolo AM, Dipalma G. Surgical Treatment of Depressed Scar: A Simple Technique.
Int J Med Sci
2011; 8(5):377-379. doi:10.7150/ijms.8.377. Available from
http://www.medsci.org/v08p0377.htm