Global reach, higher impact
International Journal of Biological Sciences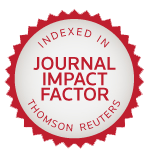 Int J Med Sci 2011; 8(3):254-262. doi:10.7150/ijms.8.254
Research Paper
Prevalence and Etiology of Abnormal Liver Tests in an Adult Population in Jilin, China
Department of Hepatology, First Hospital, Jilin University, Changchun 130021, China

Background: Serum biochemical liver tests (LTs) (alanine aminotransferase, aspartate aminotransferase, and gamma glutamyltransferase) and platelet counts are often used to screen for chronic liver disease. We determined the prevalence and etiologies of abnormal LTs in an adult population in Jilin, China.
Methods: A total of 3791 individuals between the ages of 18 and 79 years were interviewed and then underwent ultrasonography and blood tests.
Results: The prevalence of abnormal LTs was 14.77% (560 out of 3791 subjects). The risk factors for abnormal LTs were non-alcoholic fatty liver disease (NAFLD) alone, which accounted for 11.61%, metabolic syndrome alone for 25%, or both for 22.14%. Abnormal LTs were more common in male than in female subjects. The development of abnormal LTs was correlated with older age males, increased daily alcohol intake, poor quality of sleep, smoking, fasting plasma glucose, body mass index, triglyceridemia, and low-density lipoprotein. Abnormal LTs in patients with metabolic syndrome and NAFLD were associated with high fasting plasma glucose, triglycerides, body mass index, low density lipoprotein, male, young age, poor sleep quality, smoking, and alcohol intake. However, abnormal LTs in patients with hepatitis B virus were associated with gender and increased age.
Conclusions: The results from the current study demonstrated that the prevalence of abnormal LTs is high in the population (14.77%). Metabolic syndrome, NAFLD, and alcohol intake appear to be potentially important causes of the observed abnormal LTs.
Keywords: alanine aminotransferase, metabolic syndrome, non-alcoholic fatty liver disease, ultrasonography, seroepidemiologic marker.
How to cite this article:
Zhang H, He SM, Sun J, Wang C, Jiang YF, Gu Q, Feng XW, Du B, Wang W, Shi XD, Zhang SQ, Li WY, Niu JQ. Prevalence and Etiology of Abnormal Liver Tests in an Adult Population in Jilin, China.
Int J Med Sci
2011; 8(3):254-262. doi:10.7150/ijms.8.254. Available from
http://www.medsci.org/v08p0254.htm