Global reach, higher impact
International Journal of Biological Sciences
Journal of Bone and Joint Infection (JBJI)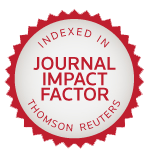 Int J Med Sci 2011; 8(3):245-253. doi:10.7150/ijms.8.245
Review
Current Status of Methods to Assess Cancer Drug Resistance
1. Medical Faculty, University of Tübingen, Tübingen, Germany
2. Medical Faculty, University of Heidelberg, Heidelberg, Germany

Drug resistance is the main cause of the failure of chemotherapy of malignant tumors, resistance being either preexisting (intrinsic resistance) or induced by the drugs (acquired resistance). At present, resistance is usually diagnosed during treatment after a long period of drug administration.
In the present paper, methods for a rapid assessment of drug resistance are described. Three main classes of test procedures can be found in the literature, i.e. fresh tumor cell culture tests, cancer biomarker tests and positron emission tomography (PET) tests. The methods are based on the evaluation of molecular processes, i.e. metabolic activities of cancer cells. Drug resistance can be diagnosed before treatment in-vitro with fresh tumor cell culture tests, and after a short time of treatment in-vivo with PET tests. Cancer biomarker tests, for which great potential has been predicted, are largely still in the development stage. Individual resistance surveillance with tests delivering rapid results signifies progress in cancer therapy management, by providing the possibility to avoid drug therapies that are ineffective and only harmful.
Keywords: cancer drug resistance, in vitro cancer drug resistance tests, in vivo cancer drug resistance tests, cancer biomarker tests
How to cite this article:
Lippert TH, Ruoff HJ, Volm M. Current Status of Methods to Assess Cancer Drug Resistance.
Int J Med Sci
2011; 8(3):245-253. doi:10.7150/ijms.8.245. Available from
http://www.medsci.org/v08p0245.htm