Global reach, higher impact
International Journal of Biological Sciences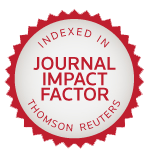 Int J Med Sci 2011; 8(3):222-230. doi:10.7150/ijms.8.222
Research Paper
Characterization of Human Erythrocytes as Potential Carrier for Pravastatin: An In Vitro Study
Department of Pharmaceutics, College of Pharmacy, King Saud University, P.O. Box 2457, Riyadh 11451, Saudi Arabia

Drug delivery systems including chemical, physical and biological agents that enhance the bioavailability, improve pharmacokinetics and reduce toxicities of the drugs. Carrier erythrocytes are one of the most promising biological drug delivery systems investigated in recent decades. The bioavailability of statin drugs is low due the effects of P-glycoprotein in the gastro-intestinal tract as well as the first-pass metabolism. Therefore in this work we study the effect of time, temperature as well as concentration on the loading of pravastatin in human erythrocytes to be using them as systemic sustained release delivery system for this drug. After the loading process is performed the carriers' erythrocytes were physically and cellulary characterized. Also, the in vitro release of pravastatin from carrier erythrocytes was studied over time interval. Our results revealed that, human erythrocytes have been successfully loaded with pravastatin using endocytosis method either at 25oC or at 37oC. The loaded amount at 10 mg/ml is 0.32mg/0.1 ml and 0.69 mg/0.1 ml. Entrapment efficiency is 34% and 94% at 25oC and 37oC respectively at drug concentration 4 mg/ml. Moreover the percent of cells recovery is 87-93%. Hematological parameters and osmotic fragility behavior of pravastatin loaded erythrocytes were similar that of native erythrocytes. Scanning electron microscopy demonstrated that the pravastatin loaded cells has no change in the morphology. Pravastatin releasing from carrier cell was 83% after 23 hours in phosphate buffer saline and decreased to 72% by treatment of carrier cells with glutaraldehyde. The releasing pattern of the drug from loaded erythrocytes obeyed first order kinetics. It concluded that pravastatin is successfully entrapped into erythrocytes with acceptable loading parameters and moderate morphological changes, this suggesting that erythrocytes can be used as prolonged release for pravastatin.
Keywords: drug delivery, erythrocytes, pravastatin, osmotic fragility
How to cite this article:
Harisa GEdI, Ibrahim MF, Alanazi FK. Characterization of Human Erythrocytes as Potential Carrier for Pravastatin: An In Vitro Study.
Int J Med Sci
2011; 8(3):222-230. doi:10.7150/ijms.8.222. Available from
http://www.medsci.org/v08p0222.htm