Global reach, higher impact
International Journal of Biological Sciences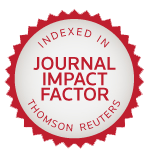 Int J Med Sci 2011; 8(3):210-215. doi:10.7150/ijms.8.210
Research Paper
Risk Factors for Oxaliplatin-Induced Hypersensitivity Reactions in Japanese Patients with Advanced Colorectal Cancer
1. Department of Pharmacy, Japan Labour Health and Welfare Organization, Kobe Rosai Hospital, Kobe 651-0053, Japan
2. Department of Pharmacy, National Hospital Organization Kobe Medical Center, Kobe 654-0155, Japan
3. Department of Pharmacy, Kobe University Hospital, Kobe 650-0017, Japan
4. Department of Pharmacy, Japanese Red Cross Kobe Hospital, Kobe 651-0073, Japan
5. Department of Pharmacy, Shinko Hospital, Kobe 651-0072, Japan
6. School of Pharmacy and Pharmaceutical Sciences, Mukogawa Women's University, Nishinomiya 663-8179, Japan
7. Department of Medical Oncology, Kinki University Nara Hospital, Nara 630-0293, Japan
8. Graduate School of Pharmaceutical Sciences, Kyoto University, Kyoto 606-8501, Japan

Objective: Previously, we suggested that oxaliplatin (L-OHP)-related grade 3/4 hypersensitivity reactions occurred immediately after the initiation, but grade 1/2 reactions did not. This study was conducted to clarify the risk factors for L-OHP-related hypersensitivity reactions.
Methods: Clinical data from 108 Japanese patients with colorectal cancer were analyzed, who were treated with L-OHP-containing regimens, FOLFOX4 and/or mFOLFOX6. The risk factors examined included demographic data, preexisting allergies, laboratory test data, treatment regimen, treatment line of therapy, pretreatment with steroids, total number of cycles and cumulative amount of L-OHP.
Results: The incidence of grade 1/2 and grade 3/4 hypersensitivity reactions were found at 13.0% (14/108) and 9.3% (10/108), respectively. Female (P=0.037), preexisting allergies (P=0.004) and lower level of lactate dehydrogenase (P=0.003) were risk factors for grade 1/2 hypersensitivity reactions, and higher neutrophil count (P=0.043) and lower monocyte count (P=0.007) were for grade 3/4 reactions. Total number of cycles were larger in the patients with grade 3/4 reactions than those without reactions (P=0.049).
Conclusions: Further extensive examination with a large number of patients is needed to establish a patient management strategy.
Keywords: colorectal cancer, FOLFOX, oxaliplatin (L-OHP), hypersensitivity reactions, risk factor
How to cite this article:
Seki K, Senzaki K, Tsuduki Y, Ioroi T, Fujii M, Yamauchi H, Shiraishi Y, Nakata I, Nishiguchi K, Matsubayashi T, Takakubo Y, Okamura N, Yamamori M, Tamura T, Sakaeda T. Risk Factors for Oxaliplatin-Induced Hypersensitivity Reactions in Japanese Patients with Advanced Colorectal Cancer.
Int J Med Sci
2011; 8(3):210-215. doi:10.7150/ijms.8.210. Available from
http://www.medsci.org/v08p0210.htm