Global reach, higher impact
International Journal of Biological Sciences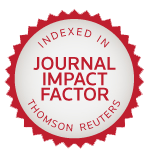 Int J Med Sci 2011; 8(1):16-29. doi:10.7150/ijms.8.16
Research Paper
A Novel Population of Mesenchymal Progenitors with Hematopoietic Potential Originated from CD14- Peripheral Blood Mononuclear Cells
1. Department of Dermatology, Second Hospital of Xi'an Jiaotong University, Xi'an, 710004, China
2. Research and Development Center for Tissue Engineering, Fourth Military Medical University, Xi'an, 710032, China
3. Department of Oral Histology and Pathology, School of Stomatology, Fourth Military Medical University, Xi'an, 710032, China
4. Department of Stomatology, No.201 Military Hospital of PLA, Liaoyang, 111000, China
* These authors contribute equally to the manuscript

Hemopoietic system derived progenitor cells with mesenchymal features have been identified including CD14+ monocyte-derived progenitors. However, it is unclear whether there are mesenchyme derived progenitors with hematopoietic potential. Herein, we identified a novel CD14- cell-derived population with both mesenchymal and hematopoietic features in rat peripheral blood, and this cell population is different from the CD14+ monocyte-derived progenitors but designated peripheral blood multipotential mesenchymal progenitors (PBMMPs). Phenotype analysis demonstrated expression of mesenchymal markers in PBMMPs including BMPRs, Endoglin/CD105, Fibronectin (Fn), Vimentin (Vim), Collagen (Col) I/II/III along with hematopoietic marker CD34. CD14+ cell-derived population shared the same characteristics with CFs. In mixed culture of CD14+ and CD14- cells, PBMMPs were a predominant component and expressed CD29high, CD73high, CD34high, CD45low and CD90. Except for the value of mixed T lymphocytes and CD14+ cell-derived population, hematopoietic characters of cultured PBMMPs were indicated by CD14-/CD34+/CD45-/CD90+. The mesenchymal origin was further confirmed by comparing PBMMPs with bone marrow stromal cells. Finally, we transplanted PBMMPs into a skin wound model, and results showed the specific potential of PBMMPs in not only extracellular matrix secretion but epidermal regeneration. This study provides evidence that peripheral blood contains common hematopoietic-mesenchymal progenitors from both hematopoietic and mesenchymal lineages, and CD34+ mesenchymal progenitors are a possible alternative source of epidermal cells in wound healing.
Keywords: Peripheral blood stem cells, Mesenchymal stem cells, Hemopoietic stem cells, Stem cell plasticity, Common progenitor, Wound healing
How to cite this article:
Hu G, Liu P, Feng J, Jin Y. A Novel Population of Mesenchymal Progenitors with Hematopoietic Potential Originated from CD14
-
Peripheral Blood Mononuclear Cells.
Int J Med Sci
2011; 8(1):16-29. doi:10.7150/ijms.8.16. Available from
http://www.medsci.org/v08p0016.htm