Global reach, higher impact
International Journal of Biological Sciences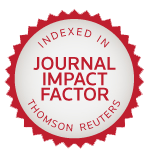 Int J Med Sci 2010; 7(6):391-394. doi:10.7150/ijms.7.391
Research Paper
Prevalence of Overactive Bladder, its Under-Diagnosis, and Risk Factors in a Male Urologic Veterans Population
1. SUNY Downstate Medical School, Department of Urology, Brooklyn, NY, USA
2. Wayne State University School of Medicine, Department of Pathology , Detroit, MI, USA

Purpose: We assess the prevalence of overactive bladder (OAB) and its risk factors in a male urologic veterans population. Materials and Methods: Validated self-administered questionnaire was prospectively given. Results: Among 1086 patients, OAB was present in 75%, of which 48% had not been diagnosed/treated. The risk of OAB increased with age. OAB was not associated with BMI, smoking, race, diabetes, CHF, and COPD. Conclusions: The prevalence of OAB in this population is under-diagnosed and under-treated.
Keywords: overactive bladder, OAB, incontinence, male, urology, veterans
How to cite this article:
Cheung WW, Blank W, Borawski D, Tran W, Bluth MH. Prevalence of Overactive Bladder, its Under-Diagnosis, and Risk Factors in a Male Urologic Veterans Population.
Int J Med Sci
2010; 7(6):391-394. doi:10.7150/ijms.7.391. Available from
http://www.medsci.org/v07p0391.htm