Global reach, higher impact
International Journal of Biological Sciences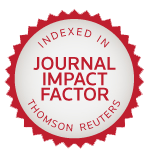 Int J Med Sci 2008; 5(4):218-223. doi:10.7150/ijms.5.218
Research Paper
Methods of preventing vinorelbine-induced phlebitis: an experimental study in rabbits
1. Department of Hospital Pharmacy, Kansai Medical University Takii Hospital, 10-15 Fumizono-cho, Moriguchi, Osaka 570-8507, Japan
2. Department of Clinical Pharmacy, School of Pharmaceutical Sciences, Mukogawa Women's University, 11-68 Koshien-Kyuban-cho, Nishinomiya, Hyogo 663-8179, Japan
3. Research Fellow, Drug Safety Research Institute, Otsuka Pharmaceutical Factory, Inc., 115 Muya-cho, Naruto Tokushima, 772-8601, Japan
4. Department of Clinical Pharmacy, Faculty of Pharmacy, Keio University, 1-5-30 Shibakoen, Minato-ku, Tokyo 105-8512, Japan

Purpose: In order to identify methods for preventing phlebitis caused by intravenous administration of vinorelbine (VNR), we established a procedure for estimating the severity of phlebitis in an animal model.
Methods: Four different factors (administration rate, dilution, flushing, and infusion of fat emulsion) were evaluated for alleviation of phlebitis caused by VNR infusion. VNR was diluted with normal saline to prepare test solutions with concentrations of 0.6 mg/mL or 0.3 mg/mL for infusion into the auricular veins of rabbits. Two days after VNR infusion, the veins were subjected to histopathological examination.
Results: VNR did not cause obvious loss of venous endothelial cells, the most sensitive and common feature of phlebitis, but VNR infusion led to inflammatory cell infiltration, edema, and epidermal degeneration.
Tissue damage was significantly decreased by shortening the administration time and by diluting the VNR solution for infusion from 0.6 mg/mL to 0.3 mg/mL. However, there was no effect of flushing with normal saline after VNR infusion, while treatment with fat emulsion before and after VNR infusion only had a minimal effect.
Conclusion: Rapid infusion and dilution are effective methods of reducing phlebitis caused by the infusion of VNR, but the efficacy of flushing with normal saline or infusion of fat emulsion was not confirmed.
Keywords: vinorelbine, phlebitis, rabbit ear vein, infusion rate, solution concentration
How to cite this article:
Kohno E, Murase S, Nishikata M, Okamura N, Matzno S, Kuwahara T, Matsuyama K. Methods of preventing vinorelbine-induced phlebitis: an experimental study in rabbits.
Int J Med Sci
2008; 5(4):218-223. doi:10.7150/ijms.5.218. Available from
http://www.medsci.org/v05p0218.htm