Global reach, higher impact
International Journal of Biological Sciences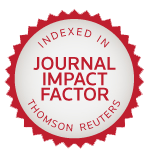 Int J Med Sci 2007; 4(2):115-123. doi:10.7150/ijms.4.115
Research Paper
The characterisation of mucin in a mature ovarian teratoma occurring in an eight year old patient
1. Departments of Surgery, Groote Schuur and Red Cross Hospitals, University of Cape Town, Cape Town, South Africa
2. Anatomical Pathology, Groote Schuur Hospital, University of Cape Town, Cape Town, South Africa
3. Chemical Pathology, Groote Schuur Hospital, University of Cape Town, Cape Town, South Africa
4. Department of Molecular and Cell Biology, University of Cape Town, Cape Town, South Africa

Introduction: The presence of MUC5AC (M1 antigen) and MUC6 have previously been found in ovarian mucinous cyst. We characterized the mucins in the crude mucus and tissue of a mature ovarian teratoma in an 8 year old girl. Materials and Methods: Mucins were purified from crude mucus by density gradient ultra-centrifugation in CsCl and analysed by gel-filtration and SDS-PAGE analysis. Mucin identification and expression was by western blotting and immunohistochemistry. Results: Histology showed a tumour with solid and cystic areas, with the cysts lined by colonic and respiratory mucosae. Equal volumes of 'sol' and 'gel' phases of approximately 10.0ml of crude mucus were obtained. Gel filtration and SDS-PAGE analyses suggested that the mucin was mainly of the large polymeric type which dissociated upon reduction of disulphide bonds with DTT. The colonic and respiratory epithelia predominantly expressed acidic mucin of the sialated and sulphated types respectively. MUC1 and MUC1c were expressed exclusively in respiratory epithelium, MUC2 and some MUC6 (focal) in the colonic tissue and MUC5AC in both tissues. Western blotting confirmed the presence of MUC2, MUC5AC and MUC5B in the secreted gel. Serine, threonine and proline made up the bulk of the amino acids in the sample. Discussion: Ovarian teratoma produced a highly viscous mucus secretion in which the mucin was largely polymeric and of the MUC2, MUC5AC and MUC5B type. The respiratory component of the teratoma expressed MUC1 and MUC1c and the colonic components of the teratoma expressed MUC2 and some MUC6. MUC5AC was expressed in both components.
Keywords: Mucus, mucins, ovary, teratoma
How to cite this article:
Mall AS, Tyler M, Lotz Z, Davidson A, Rodrigues J, van der Watt G, Kahn D, Govender D. The characterisation of mucin in a mature ovarian teratoma occurring in an eight year old patient.
Int J Med Sci
2007; 4(2):115-123. doi:10.7150/ijms.4.115. Available from
http://www.medsci.org/v04p0115.htm