Global reach, higher impact
International Journal of Biological Sciences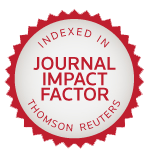 Int J Med Sci 2007; 4(2):105-109. doi:10.7150/ijms.4.105
Research Paper
Characterization of erythrovirus B19 genomes isolated in liver tissues from patients with fulminant hepatitis and biliary atresia who underwent liver transplantation
1. Department of Pathology, National Institute of Infectious Diseases, Tokyo, Japan
2. Department of Transplantation Surgery, Nagoya University Hospital, Aichi, Japan
3. Department of Transplantation Surgery, Kyoto University Hospital, Kyoto, Japan
4. Institute of Biomedical Research and Innovation, Hyogo, Japan
5. Department of Surgery, International Medical Center of Japan, Tokyo, Japan
6. Aiba Clinic, Saitama, Japan

Background: Fulminant hepatitis and biliary atresia are serious problems and their causes have not been explained well. We investigated whether or not erythrovirus B19 is a candidate etiologic agent in such liver disease patients who had undergone liver transplantation.
Methods: Liver tissues from 47 patients consisted of 28 fulminant hepatitis and 19 biliary atresia were examined to detect B19 genes by PCR and further analyzed their genomic characterization.
Results: B19 DNA was detected by nested PCR in 10 of 28 cases (35.7%) livers in the fulminant hepatitis group and 7 of 19 (36.8%) livers in the biliary atresia group, respectively (statistically not significant). Importantly, among the 8 hepatic B19 DNA-positive patients who had paired samples of liver and serum, the serum B19 genome was detectable in only one case. B19 mRNA was identified in all of 10 fulminant hepatitis cases with hepatic B19 DNA, but only 1 out of 7 (14.3%) cases in biliary atresia tested. Furthermore, we obtained ten isolates having the B19 genome with nearly full-length sequences. Interestingly, phylogenetic analysis based on the NS1 gene revealed three different clusters: two for isolates from fulminant hepatitis and the other for isolates from biliary atresia.
Conclusions: Our results presented here suggested that B19 may be an etiologic agent of fulminant hepatitis.
Keywords: Erythrovirus B19, erythrovirus B19 genome, fulminant hepatitis, biliary atresia, liver transplantation
How to cite this article:
Abe K, Kiuchi T, Tanaka K, Edamoto Y, Aiba N, Sata T. Characterization of erythrovirus B19 genomes isolated in liver tissues from patients with fulminant hepatitis and biliary atresia who underwent liver transplantation.
Int J Med Sci
2007; 4(2):105-109. doi:10.7150/ijms.4.105. Available from
http://www.medsci.org/v04p0105.htm