Global reach, higher impact
International Journal of Biological Sciences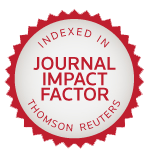 Int J Med Sci 2005; 2(3):114-117. doi:10.7150/ijms.2.114
Short Research Communication
Identification of Cellular Membrane Proteins Interacting with Hepatitis B Surface Antigen using Yeast Split-Ubiquitin System
Hepatitis Viruses and Liver Cancer Research Laboratory, School of Biological Sciences, Nanyang Technological University, 60 Nanyang Drive 05N-10, Singapore 637551

Hepatitis B surface antigen (HBsAg) is the major component of the envelope of hepatitis B virus (HBV). As a resident membrane protein in the endoplasmic reticulum, it plays a key role in the viral morphogenesis. Little is known about cellular proteins that interact with HBsAg and thereby contributing to HBV morphogenesis. Using the yeast split-ubiquitin system, a number of cellular membrane proteins have been isolated in this study. These include a resident protein of endoplasmic reticulum (thioredoxin-related transmembrane protein 2), an adaptor protein involved in clathrin-mediated endocytosis and HIV-mediated downregulation of CD4, and a co-receptor of coxsakie B virus. The significance of our findings is suggested by the identification of cellular membrane proteins interacting with other virus proteins. Further functional analysis of these HBsAg- interacting cellular membrane proteins should shed new insights on their role in HBV morphogenesis.
Keywords: HBsAg, Morphogenesis, Cellular Membrane Proteins, Split-ubiquitin Screening System
How to cite this article:
Toh QC, Tan TL, Teo WQ, Ho CY, Parida S, Chen WN. Identification of Cellular Membrane Proteins Interacting with Hepatitis B Surface Antigen using Yeast Split-Ubiquitin System.
Int J Med Sci
2005; 2(3):114-117. doi:10.7150/ijms.2.114. Available from
http://www.medsci.org/v02p0114.htm