Global reach, higher impact
International Journal of Biological Sciences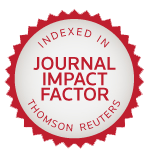 Int J Med Sci 2018; 15(8):771-781. doi:10.7150/ijms.24635
Research Paper
The replicative senescent mesenchymal stem / stromal cells defect in DNA damage response and anti-oxidative capacity
1. Department of Cell Biology, Army Medical University (The Third Military Medical University), Chongqing 400038, China
2. Department of Pathology, The 451th hospital of PLA, Xi'an 710000, China
3. Urology Institute of PLA, Southwest Hospital, Army Medical University (The Third Military Medical University), Chongqing 400038, China

Replicative senescence and potential malignant transformation are great limitations in the clinical application of bone marrow-derived mesenchymal stem / stromal cells (MSCs). An abnormal DNA damage response may result in genomic instability, which is an integral component of aging and tumorigenesis. However, the effect of aging on the DNA damage response in MSCs is currently unknown. In the present study, we evaluated the DNA damage response induced by oxidative stress and DNA double-strand breaks in human bone marrow-derived MSCs. After long-term cell culture, replicative senescent MSCs (sMSCs) were characterized by a poor proliferation rate, high senescence-associated β-galactosidase activity, and enhanced expression of P53 and P16. Features of the DNA damage response in these sMSCs were then compared with those from early-passage MSCs. The sMSCs were more sensitive to hydrogen peroxide and bleomycin treatment with respect to cell viability and apoptosis induction. Combined with the comet assay, γH2AX foci characterization and reactive oxygen species detection were used to demonstrate that the antioxidant and DNA repair ability of sMSCs are attenuated. This result could be explained, at least in part, by the downregulation of anti-oxidation and DNA repair genes, including Cu/Zn-SOD, GPX, CAT, OGG1, XRCC1, Ku70, BRCA2 and XRCC4. In conclusion, MSCs aging is associated with a reduction in the DNA repair and anti-oxidative capacity.
Keywords: mesenchymal stem cells, DNA damage response, Replicative senescence, oxidative stress, DNA double-strand breaks
This is an open access article distributed under the terms of the Creative Commons Attribution (CC BY-NC) license (https://creativecommons.org/licenses/by-nc/4.0/). See http://ivyspring.com/terms for full terms and conditions.
How to cite this article:
Yu J, Shi J, Zhang Y, Zhang Y, Huang Y, Chen Z, Yang J. The replicative senescent mesenchymal stem / stromal cells defect in DNA damage response and anti-oxidative capacity.
Int J Med Sci
2018; 15(8):771-781. doi:10.7150/ijms.24635. Available from
http://www.medsci.org/v15p0771.htm