Global reach, higher impact
International Journal of Biological Sciences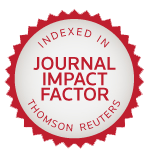 Int J Med Sci 2018; 15(1):69-76. doi:10.7150/ijms.21113
Research Paper
Lentivirus-mediated shRNA Targeting CNN2 Inhibits Hepatocarcinoma in Vitro and in Vivo
1. Department of Biochemistry and Molecular Biology, Guangxi Medical University, 22 Shuangyong Road, Nanning 530021, the Guangxi Zhuang Autonomous Region, China;
2. Guangxi Key Laboratory of Biological Targeting Diagnosis and Therapy Research, Guangxi Medical University, 22 Shuangyong Road, Nanning 530021, the Guangxi Zhuang Autonomous Region, China.

Objective: Hepatocellular carcinoma (HCC) is one of the most common malignant tumors with a high rate of mortality. Our previous study shows the expression of calponin 2 (CNN2) is up-regulated in hepatocellular carcinoma tissues, especially in metastatic ones. To better understand the role of CNN2 in HCC, RNA interference (RNAi) was used to explore its role in tumor growth and metastasis.
Methods: Lentivirus-mediated CNN2-shRNA was transfected into SK-hep-1 cells, and the efficacy of CNN2 expression, cell migration, invasion, proliferation and cell cycles were evaluated by quantitative real-time polymerase chain reaction (qRT-PCR), Western blot (WB), Transwell assay, methyl thiazol tetrazolium assay and flow cytometry, respectively. SK-hep-1 cells transfected with Lentivirus-CNN2 shRNA were xenografted in Balb/C nude mice to explore the effect of CNN2-shRNA in tumor growth. Xenograft tumor tissues were examined for their histopathology, cell apoptosis, the expression of total protein and their corresponding phosphorylated protein of MEK1/2, ERK1/2, AKT, by hematoxylin and eosin stain (H & E staining), TUNEL assay, immunohistochemical technique, respectively.
Results: Our research shows it is evident that CNN2 shRNA can effectively down-regulate the expressions of CNN2 mRNA and protein, inhibit cell proliferations, arrest cell cycles at the S phase and reduce cell migration and invasion. SK-hep-1 cells with CNN2 down-regulation have markedly attenuated tumor growth in nude mice. Xenograft tumor tissues have displayed typical tumor characteristics and no apoptosis is detected in shRNA group or in control group. No metastatic tumor was found in any group of nude mice. With CNN2 protein down-regulation, the protein of pMEK1/2 and pERK1/2 are effectively down-regulated, except pAKT, AKT, MEK1/2 and ERK1/2.
Conclusions: CNN2 plays an important role in tumor growth and metastasis, possibly through MEK1/2-ERK1/2 signaling pathway. Our study illustrate that CNN2 might be a potential target in HCC molecular target therapy.
Keywords: CNN2, shRNA, Hepatocellular Carcinoma, Molecular target therapy.
This is an open access article distributed under the terms of the Creative Commons Attribution (CC BY-NC) license (https://creativecommons.org/licenses/by-nc/4.0/). See http://ivyspring.com/terms for full terms and conditions.
How to cite this article:
Kang X, Wang F, Lan X, Li X, Zheng S, Lv Z, Zhuang Y, Zhao Y, Zhou S. Lentivirus-mediated shRNA Targeting CNN2 Inhibits Hepatocarcinoma
in Vitro
and
in Vivo
.
Int J Med Sci
2018; 15(1):69-76. doi:10.7150/ijms.21113. Available from
http://www.medsci.org/v15p0069.htm