Global reach, higher impact
International Journal of Biological Sciences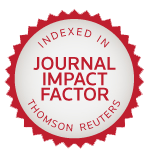 Int J Med Sci 2017; 14(12):1251-1256. doi:10.7150/ijms.20729
Research Paper
An Application of NGS for WDR36 Gene in Taiwanese Patients with Juvenile-Onset Open-Angle Glaucoma
1. Department of Medical Education, Chung Shan Medical University Hospital, Taichung, Taiwan;
2. School of Medicine, Chung Shan Medical University, Taichung, Taiwan;
3. Department of BioMedical Sciences, Chung Shan Medical University, Taichung, Taiwan;
4. Department of Medical Research, Chung Shan Medical University Hospital, Taichung, Taiwan;
5. Department of Ophthalmology, Chi-Mei Medical Center, Liou-Ying, Tainan, Taiwan;
6. Department of Nursing, Min Hwei Junior College of Health Care Management, Tainan, Taiwan.

Primary open-angle glaucoma (POAG) is one of the most important disease in ophthalmology with high prevalence and risk of irreversible blindness. If diagnosed before the age of 35, it is usually categorized as juvenile open-angle glaucoma (JOAG). The WDR36 gene is reckoned as one of the major causative genes of POAG, and had been studied to be related to the pathogenesis of POAG in the literature. We have selected 61 JOAG patients and 61 JOAG-free individuals, and by next-generation sequencing method, the WDR36 gene of the subjects were analyzed. We identified 26 variations exclusively in JOAG group. Among these 26 variations, there were 3 noteworthy variations. First, a novel variation c.460-650A>G was found in our study which might cause premature termination of splicing of the conserved domain in WDR36; second, c.1494+1111G>T (rs13178997) had significantly different frequency in our JOAG patients compared to the reference frequency on NCBI; third, a variation c.710+30C>T (rs10038177) was found in our study, which had already been reported to be related to high-pressure glaucoma. We offer the profile of WDR36 in JOAG in Taiwan population, and we suggest that WDR36 gene is involved in the pathogenesis of JOAG as a subordinate modifier gene.
Keywords: WDR36, polymorphism, glaucoma, JOAG, mutation.
This is an open access article distributed under the terms of the Creative Commons Attribution (CC BY-NC) license (https://creativecommons.org/licenses/by-nc/4.0/). See http://ivyspring.com/terms for full terms and conditions.
How to cite this article:
Su HA, Li SY, Yang JJ, Yen YC. An Application of NGS for
WDR36
Gene in Taiwanese Patients with Juvenile-Onset Open-Angle Glaucoma.
Int J Med Sci
2017; 14(12):1251-1256. doi:10.7150/ijms.20729. Available from
http://www.medsci.org/v14p1251.htm