Global reach, higher impact
International Journal of Biological Sciences
Journal of Bone and Joint Infection (JBJI)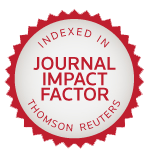 Int J Med Sci 2015; 12(12):980-986. doi:10.7150/ijms.13203
Research Paper
No Resistance to Penicillin, Cefuroxime, Cefotaxime, or Vancomycin in Pneumococcal Pneumonia
1. Witten/Herdecke University, Witten, Department of Internal Medicine, Division of Pulmonary, Allergy, and Sleep Medicine, HELIOS Clinic Wuppertal, Germany
2. Witten/Herdecke University, Witten, Institute of Medical Laboratory Diagnostics, Center for Clinical and Translational Research, HELIOS Clinic Wuppertal, Germany

Objectives: Group B Streptococcus is a primary source of pneumonia, which is a leading cause of death worldwide. During the last few decades, there has been news of growing antibiotic resistance in group B streptococci to penicillin and different antibiotic agents. This clinical study retrospectively analyzes antimicrobial resistance in inpatients who were diagnosed with group B streptococcal pneumonia.
Methods: All of the required information from inpatients who were identified to have group B streptococcal pneumonia was sourced from the database at the Department of Internal Medicine of HELIOS Clinic Wuppertal, Witten/Herdecke University, in Germany, from 2004-2014. Antimicrobial susceptibility testing was performed for the different antimicrobial agents that were regularly administered to these inpatients.
Results: Sixty-six inpatients with a mean age of 63.3 ± 16.1 years (45 males [68.2%, 95% CI 60.0%-79.4%] and 21 females [31.8%, 95% CI 20.6%-43.0%]) were detected to have group B streptococcal pneumonia within the study period from January 1, 2004, to August 12, 2014. Group B Streptococcus had a high resistance rate to gentamicin (12.1%), erythromycin (12.1%), clindamycin (9.1%), and co-trimoxazole (3.0%), but it was not resistant to penicillin, cefuroxime, cefotaxime, or vancomycin (P < 0.0001).
Conclusion: No resistance to penicillin, cefuroxime, cefotaxime, or vancomycin was detected among inpatients with pneumonia caused by group B streptococci.
Keywords: Antibiotic, Pneumonia, Resistance, Sensitivity, Group B Streptococcus
How to cite this article:
Yayan J, Ghebremedhin B, Rasche K. No Resistance to Penicillin, Cefuroxime, Cefotaxime, or Vancomycin in Pneumococcal Pneumonia.
Int J Med Sci
2015; 12(12):980-986. doi:10.7150/ijms.13203. Available from
http://www.medsci.org/v12p0980.htm