Global reach, higher impact
International Journal of Biological Sciences
Journal of Bone and Joint Infection (JBJI)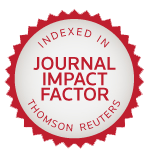 Int J Med Sci 2015; 12(7):552-558. doi:10.7150/ijms.12262
Research Paper
Depressed Systemic Arterial Compliance is Associated with the Severity of Heart Failure Symptoms in Moderate-to-Severe Aortic Stenosis: a Cross-Sectional Retrospective Study
1. Department of Coronary Artery Disease and Heart Failure, Jagiellonian University Medical College and John Paul II Hospital, Cracow, Poland
2. School of Medicine in English, Jagiellonian University Medical College, Cracow, Poland
3. Second Department of Cardiology and Cardiovascular Interventions, Jagiellonian University Medical College and University Hospital, Cracow, Poland
4. Department of Electrocardiology, Jagiellonian University Medical College and John Paul II Hospital, Cracow, Poland
5. Department of Valvular Heart Defects, Institute of Cardiology, Warsaw, Poland
† Joint senior authors

Background: Patients with aortic stenosis (AS) may develop heart failure even in the absence of severe valve stenosis. Our aim was to assess the contribution of systemic arterial properties and the global left ventricular afterload to graded heart failure symptoms in AS.
Methods: We retrospectively reviewed medical records of 157 consecutive subjects (mean age, 71±10 years; 79 women and 78 men) hospitalized owing to moderate-to-severe degenerative AS. Exclusion criteria included more than mild aortic insufficiency or disease of another valve, atrial fibrillation, coronary artery disease, severe respiratory disease or anemia. Heart failure symptoms were graded by NYHA class at admission. Systemic arterial compliance (SAC) and valvulo-arterial impedance (Zva) were derived from routine echocardiography and blood pressure.
Results: Sixty-one patients were asymptomatic, 49 presented mild (NYHA II) and 47 moderate-to-severe (NYHA III-IV) heart failure symptoms. Mild symptoms were associated with lower SAC and transvalvular gradients, while more severe exercise intolerance coincided with older age, lower systolic blood pressure, smaller aortic valve area and depressed ejection fraction. By multiple ordinal logistic regression, the severity of heart failure symptoms was related to older age, depressed ejection fraction and lower SAC. Each decrease in SAC by 0.1 ml/m² per mmHg was associated with an increased adjusted odds ratio (OR) of a patient being in one higher category of heart failure symptoms graded as no symptoms, mild exercise intolerance and advanced exercise intolerance (OR: 1.16 [95% CI, 1.01-1.35], P=0.045).
Conclusions: Depressed SAC may enhance exercise intolerance irrespective of stenosis severity or left ventricular systolic function in moderate-to-severe AS. This finding supports the importance of non-valvular factors for symptomatic status in AS.
Keywords: aortic valve stenosis, heart failure, vascular stiffness
How to cite this article:
Kruszelnicka O, Chmiela M, Bobrowska B, Świerszcz J, Bhagavatula S, Bednarek J, Surdacki A, Nessler J, Hryniewiecki T. Depressed Systemic Arterial Compliance is Associated with the Severity of Heart Failure Symptoms in Moderate-to-Severe Aortic Stenosis: a Cross-Sectional Retrospective Study.
Int J Med Sci
2015; 12(7):552-558. doi:10.7150/ijms.12262. Available from
http://www.medsci.org/v12p0552.htm