Global reach, higher impact
International Journal of Biological Sciences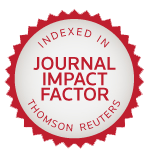 Int J Med Sci 2015; 12(2):100-115. doi:10.7150/ijms.10696
Research Paper
Liver Function Parameters in Hip Fracture Patients: Relations to Age, Adipokines, Comorbidities and Outcomes
1. Department of Gastroenterology, The Canberra Hospital, Canberra, ACT, Australia
2. Department of Geriatric Medicine, The Canberra Hospital, Canberra, ACT, Australia
3. Department of Orthopaedic Surgery, The Canberra Hospital, Canberra, ACT, Australia
4. Australian National University Medical School, Canberra, ACT, Australia

Aim: To asses liver markers in older patients with hip fracture (HF) in relation to age, comorbidities, metabolic characteristics and short-term outcomes.
Methods: In 294 patients with HF (mean age 82.0±7.9 years, 72.1% women) serum alanine aminotransferase (ALT), gammaglutamyltransferase (GGT), alkaline phosphatase (ALP), albumin, bilirubin, 25(OH)vitaminD, PTH, calcium, phosphate, magnesium, adiponectin, leptin, resistin, thyroid function and cardiac troponin I were measured.
Results: Elevated ALT, GGT, ALP or bilirubin levels on admission were observed in 1.7% - 9.9% of patients. With age GGT, ALT and leptin decrease, while PTH and adiponectin concentrations increase. Higher GGT (>30U/L, median level) was associated with coronary artery disease (CAD), diabetes mellitus (DM), and alcohol overuse; lower ALT (≤20U/L, median level) with dementia; total bilirubin >20μmol/L with CAD and alcohol overuse; and albumin >33g/L with CAD. Multivariate adjusted regression analyses revealed ALT, ALP, adiponectin, alcohol overuse and DM as independent and significant determinants of GGT (as continuous or categorical variable); GGT for each other liver marker; and PTH for adiponectin. The risk of prolonged hospital stay (>20 days) was about two times higher in patients with GGT>30U/L or adiponectin >17.14 ng/L (median level) and 4.7 times higher if both conditions coexisted. The risk of in-hospital death was 3 times higher if albumin was <33g/L.
Conclusions: In older HF patients liver markers even within the normal range are associated with age-related disorders and outcomes. Adiponectin (but not 25(OH)vitaminD, PTH, leptin or resistin) is an independent contributor to higher GGT. Serum GGT and albumin predict prolonged hospital stay and in-hospital death, respectively. A unifying hypothesis of the findings presented.
Keywords: liver function, adipokines, hip fracture, comorbidities, outcomes
How to cite this article:
Fisher L, Srikusalanukul W, Fisher A, Smith P. Liver Function Parameters in Hip Fracture Patients: Relations to Age, Adipokines, Comorbidities and Outcomes.
Int J Med Sci
2015; 12(2):100-115. doi:10.7150/ijms.10696. Available from
http://www.medsci.org/v12p0100.htm