Global reach, higher impact
International Journal of Biological Sciences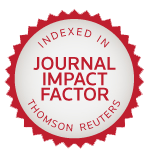 Int J Med Sci 2014; 11(12):1208-1217. doi:10.7150/ijms.9866
Research Paper
Intestinal and Hepatic Expression of Cytochrome P450s and mdr1a in Rats with Indomethacin-Induced Small Intestinal Ulcers
1. Department of Medical Pharmaceutics, Kobe Pharmaceutical University, 4-19-1 Motoyamakita-machi, Higashinada-ku, Kobe, 658-8558, Japan;
2. Educational Center for Clinical Pharmacy, Kobe Pharmaceutical University, 4-19-1 Motoyamakita-machi, Higashinada-ku, Kobe, 658-8558, Japan;
3. Department of Pharmaceutical Health Care, Faculty of Pharmaceutical Sciences, Himeji Dokkyo University, 7-2-1 Kamiohno, Himeji, 670-8524, Japan;
4. Department of Analytical and Bioinorganic Chemistry, Division of Analytical and Physical Chemistry, Kyoto Pharmaceutical University, 5 Nakauchi-cho, Misasagi, Yamashina-ku, Kyoto, 607-8414, Japan;
5. Division of Gastroenterology, Department of Internal Medicine, Kobe University Graduate School of Medicine, 7-5-1 Kusunoki-cho, Chuo-ku, Kobe, 650-0017, Japan.

Background: Non-steroidal anti-inflammatory drugs induce the serious side effect of small intestinal ulcerations (SIUs), but little information is available regarding the consequences to drug metabolism and absorption. Aim: We examined the existence of secondary hepatic inflammation in rats with indomethacin (INM)-induced SIUs and assessed its relationship to the cytochrome P450 (CYP) and P-glycoprotein (mdr1a), the major drug-metabolizing factors in the small intestine and the liver. Methods: Gene expression of the CYP family of enzymes and mdr1a was measured with quantitative real-time polymerase chain reaction (qPCR). Vancomycin (VCM), a poorly absorbed drug, was administered intraduodenally to rats with SIUs. Results: INM induced SIUs predominantly in the lower region of the small intestine with high expression of inflammatory markers. Liver dysfunction was also observed, which suggested a secondary inflammatory response in rats with SIUs. In the liver of rats with SIUs, the expression of CYP2C11, CYP2E1, and CYP3A1 was significantly decreased, and loss of CYP3A protein was observed. Although previous studies have shown a direct effect of INM on CYP3A activity, we could not confirm any change in hepatic CY3A4 expression (major isoform of human CYP3A) in vitro. The plasma VCM concentration was increased in rats with SIUs due to partial absorption from the mucosal injury, but not in normal mucosa. Conclusions: INM-induced SIUs had a subtle effect on intestinal CYP expression, but had an apparent action on hepatic CYP, which was influenced, at least in part, by the secondary inflammation. Furthermore, drug absorption was increased in rats with SIUs.
Keywords: indomethacin, cytochrome P450, P-glycoprotein, secondary inflammation, small intestine.
How to cite this article:
Kawauchi S, Nakamura T, Yasui H, Nishikawa C, Miki I, Inoue J, Horibe S, Hamaguchi T, Tanahashi T, Mizuno S. Intestinal and Hepatic Expression of Cytochrome P450s and mdr1a in Rats with Indomethacin-Induced Small Intestinal Ulcers.
Int J Med Sci
2014; 11(12):1208-1217. doi:10.7150/ijms.9866. Available from
http://www.medsci.org/v11p1208.htm