Global reach, higher impact
International Journal of Biological Sciences
Journal of Bone and Joint Infection (JBJI)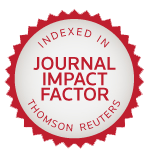 Int J Med Sci 2014; 11(11):1133-1139. doi:10.7150/ijms.8325
Research Paper
In vitro Protease Inhibition and Cytotoxicity of Aspergillus fumigatus Biomolecules Secreted under Long-Term Aerated Conditions
1. National Reference Medical Mycology Laboratory, Institute of Microbiology and Immunology, Faculty of Medicine, University of Belgrade, dr Subotića 1, 11 000 Belgrade, Serbia
2. High Chemical and Technological School for Professional Studies, Kosančićeva 36, 37 000 Kruševac, Serbia
3. Clinical Centre "Dr Dragiša Mišović" Department of Surgery, Milana Tepića 1, 11 000 Belgrade, Serbia;
4. University of Alfa, Palmira Toljatija 3, 11 000 Belgrade, Serbia
5. Institute of Microbiology and Immunology, Faculty of Medicine, University of Nis, Bulevar Dr Zorana Djindjica 81, 18000 Nis, Serbia
6. Institute of Microbiology and Immunology, Faculty of Medicine, University of Ljubljana, Zaloška 4, 1000 Ljubljana, Slovenia
7. Gynecology Department Grajska ulica 24, 9000 Murska Sobota, Slovenia

The fatality rate of invasive aspergillosis (IA) is still very high, especially in prolonged and untreated pulmonary cases. Aspergillus fumigatus is the main causative agent of IA and investigation of its metabolites could provide valuable insight into virulence factor(s) associated with this organism. We evaluated the A. fumigatus culture filtrate (CF) products generated during short- and long-term aerated and non-aerated conditions and tested for (i) inhibition of cysteine or serine proteases and (ii) cytotoxicity. In addition, the mathematical model was determined using response surface methodology (RSM) to estimate the influence of different fermentation conditions on A. fumigatus CF characteristics, predict enzyme inhibition and make possible correlations with in vivo conditions. Biosynthesis of A. fumigatus low molecular weight proteinaceous products (from 6.4 to 15.4 kDa) was observed after 6 days of growth under aerated and alkaline conditions. Also, only these CFs showed significant reduction in cell lines survival (Caco-2 and WISH 35.6% and 54.6%, respectively). Obtained results provide solid starting point for further studies that would include: (i) detailed chemical characterization of A. fumigatus CF, (ii) activity relationships and in vivo correlation with pathogenicity of prolonged pulmonary IA and (iii) possible use of biomolecules as diagnostic or therapeutic markers.
Keywords: Aspergillus fumigatus, culture filtrate, oxygen, cytotoxicity, cysteine protease inhibition
How to cite this article:
Arsic Arsenijevic VS, Pekmezovic MG, Rajkovic KM, Vekic BP, Barac AM, Tasic-Otasevic S, Petkovic LD.
In vitro
Protease Inhibition and Cytotoxicity of
Aspergillus fumigatus
Biomolecules Secreted under Long-Term Aerated Conditions.
Int J Med Sci
2014; 11(11):1133-1139. doi:10.7150/ijms.8325. Available from
http://www.medsci.org/v11p1133.htm