Global reach, higher impact
International Journal of Biological Sciences
Journal of Bone and Joint Infection (JBJI)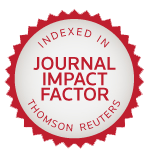 Int J Med Sci 2014; 11(9):925-935. doi:10.7150/ijms.8951
Review
Alanine Aminotransferase-Old Biomarker and New Concept: A Review
1. Department of Hepatobiliary Surgery, First Affiliated Hospital of Guangxi Medical University, Nanning, 530021, Guangxi Province, China.
2. Department of Pediatrics, Women and children's hospital of Guangxi, Nanning, 530005, Guangxi province, China.
* These authors contributed to this work equally.

Measurement of serum alanine aminotransferase (ALT) is a common, readily available, and inexpensive laboratory assay in clinical practice. ALT activity is not only measured to detect liver disease, but also to monitor overall health. ALT activity is influenced by various factors, including viral hepatitis, alcohol consumption, and medication. Recently, the impact of metabolic abnormalities on ALT variation has raised concern due to the worldwide obesity epidemic. The normal ranges for ALT have been updated and validated considering the metabolic covariates in the various ethnic districts. The interaction between metabolic and demographic factors on ALT variation has also been discussed in previous studies. In addition, an extremely low ALT value might reflect the process of aging, and frailty in older adults has been raised as another clinically significant feature of this enzyme, to be followed with additional epidemiologic investigation. Timely updated, comprehensive, and systematic introduction of ALT activity is necessary to aid clinicians make better use of this enzyme.
Keywords: serum alanine aminotransferase, ALT, activity
How to cite this article:
Liu Z, Que S, Xu J, Peng T. Alanine Aminotransferase-Old Biomarker and New Concept: A Review.
Int J Med Sci
2014; 11(9):925-935. doi:10.7150/ijms.8951. Available from
http://www.medsci.org/v11p0925.htm