Global reach, higher impact
International Journal of Biological Sciences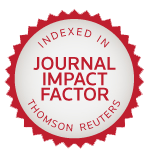 Int J Med Sci 2014; 11(5):522-527. doi:10.7150/ijms.8206
Research Paper
Association Study of ARL15 and CDH13 with T2DM in a Han Chinese Population
1. School of Medicine, Yunnan University, Kunming 650091, Yunnan, China;
2. Department of Endocrinology and Metabolism, The Second People's Hospital of Yunnan Province, Kunming 650021, Yunnan, China;
3. Institute of Medical Biology, Chinese Academy of Medical Sciences & Peking Union Medical College, Kunming 650118, Yunnan, China.

Several studies indicate that plasma adiponectin levels are associated with the risk of type 2 diabetes mellitus (T2DM) or T2DM risk factors in diverse populations. In addition to the adiponectin gene, several other genes have been postulated to influence plasma adiponectin levels. In this study, we investigated two single nucleotide polymorphisms (SNPs), rs4311394 and rs4783244, located intronically in the ADP-ribosylation factor-like protein 15 (ARL15) and the T-cadherin (CDH13) genes, respectively. These SNPs were detected in a Han Chinese population using a TaqMan assay and evaluated for association with T2DM as well as with individual metabolic traits. Allele frequencies for rs4311394 were significantly different in T2DM and nondiabetes (NDM) groups (χ² = 4.49, P = 0.034). However, neither allele nor genotype frequencies for rs4783244 were associated with T2DM (χ² = 0.33, P = 0.56 and χ² = 2.35, P = 0.31 respectively). The SNPs did not exhibit significant association with individual metabolic traits in the T2DM and NDM groups. Our results indicated that the G allele of the rs4311394 might be a susceptibility factor for T2DM in the Han Chinese population (odds ratio: 1.20; 95% confidence interval: 1.01-1.41).
Keywords: SNP, T2DM, Chinese population, ARL15, CDH13.
How to cite this article:
Li Y, Yang Y, Yao Y, Li X, Shi L, Zhang Y, Xiong Y, Yan M, Yao Y, Xiao C. Association Study of
ARL15
and
CDH13
with T2DM in a Han Chinese Population.
Int J Med Sci
2014; 11(5):522-527. doi:10.7150/ijms.8206. Available from
http://www.medsci.org/v11p0522.htm