Global reach, higher impact
International Journal of Biological Sciences
Journal of Bone and Joint Infection (JBJI)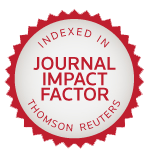 Int J Med Sci 2014; 11(5):442-447. doi:10.7150/ijms.7933
Short Research Communication
Medical Supplies Shortages and Burnout among Greek Health Care Workers during Economic Crisis: a Pilot Study
1. Department of Hygiene and Epidemiology, Medical Faculty, School of Science University of Thessaly, Larisa, Greece;
2. Department of Occupational and Industrial Hygiene. National School of Public Health. Athens. Greece;
3. Private Family Practice Unit in Heraklion, Crete, Greece.

Greece has been seriously affected by the economic crisis. In 2011 there were reports of 40% reduction to public hospital budgets. Occasional shortages of medical supplies have been reported in mass media. We attempted to pivotally investigate the frequency of medical supplies shortages in two Greek hospital units of the National Health System and to also assess their possible impact on burnout risk of health care workers. We conducted a cross-sectional study (n=303) of health care workers in two Greek hospitals who were present at the workplace during a casually selected working day (morning shift work). The Maslach Burnout Inventory (MBI) was used as the measure of burnout. An additional questionnaire was used about demographics, and working conditions (duration of employment, cumulative night shifts, type of hospital including medical supplies shortages and their impact on quality of healthcare. The prevalence of emotional exhaustion, depersonalization and low personal accomplishment was 44.5%, 43.2% and 51.5%, respectively. Medical supply shortages were significantly associated with emotional exhaustion and depersonalization. This finding provides preliminary evidence that austerity has affected health care in Greece. Moreover, the medical supply shortages in Greek hospitals may reflect the unfolding humanitarian crisis of the country.
Keywords: medical supplies shortages, burnout, Maslach Burnout Inventory
How to cite this article:
Rachiotis G, Kourousis C, Kamilaraki M, Symvoulakis EK, Dounias G, Hadjichristodoulou C. Medical Supplies Shortages and Burnout among Greek Health Care Workers during Economic Crisis: a Pilot Study.
Int J Med Sci
2014; 11(5):442-447. doi:10.7150/ijms.7933. Available from
http://www.medsci.org/v11p0442.htm