Global reach, higher impact
International Journal of Biological Sciences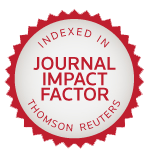 Int J Med Sci 2014; 11(5):426-435. doi:10.7150/ijms.6540
Research Paper
Neural Cell Apoptosis Induced by Microwave Exposure Through Mitochondria-dependent Caspase-3 Pathway
1. Department of Experimental Pathology, Institute of Radiation Medicine, 27, Taiping Road, Haidian District, Beijing 100850, China;
2. High Magnetic Field Laboratory, Hefei Material Research Institute, Chinese Academy of Science, 350, Shushanhu Road, Shushan District, Hefei 230031, China;
3. Department of Radiation Protection and Health Physics, Institute of Radiation Medicine, 27, Taiping Road, Haidian District, Beijing 100850, China.
* These authors contributed equally to this work.

To determine whether microwave (MW) radiation induces neural cell apoptosis, differentiated PC12 cells and Wistar rats were exposed to 2.856GHz for 5min and 15min, respectively, at an average power density of 30 mW/cm2. JC-1 and TUNEL staining detected significant apoptotic events, such as the loss of mitochondria membrane potential and DNA fragmentation, respectively. Transmission electron microscopy and Hoechst staining were used to observe chromatin ultrastructure and apoptotic body formation. Annexin V-FITC/PI double staining was used to quantify the level of apoptosis. The expressions of Bax, Bcl-2, cytochrome c, cleaved caspase-3 and PARP were examined by immunoblotting or immunocytochemistry. Caspase-3 activity was measured using an enzyme-linked immunosorbent assay. The results showed chromatin condensation and apoptotic body formation in neural cells 6h after microwave exposure. Moreover, the mitochondria membrane potential decreased, DNA fragmentation increased, leading to an increase in the apoptotic cell percentage. Furthermore, the ratio of Bax/Bcl-2, expression of cytochrome c, cleaved caspase-3 and PARP all increased. In conclusion, microwave radiation induced neural cell apoptosis via the classical mitochondria-dependent caspase-3 pathway. This study may provide the experimental basis for further investigation of the mechanism of the neurological effects induced by microwave radiation.
Keywords: Apoptosis, Caspase-3, Microwave, Mitochondria, PC12 cells.
How to cite this article:
Zuo H, Lin T, Wang D, Peng R, Wang S, Gao Y, Xu X, Li Y, Wang S, Zhao L, Wang L, Zhou H. Neural Cell Apoptosis Induced by Microwave Exposure Through Mitochondria-dependent Caspase-3 Pathway.
Int J Med Sci
2014; 11(5):426-435. doi:10.7150/ijms.6540. Available from
http://www.medsci.org/v11p0426.htm