Global reach, higher impact
International Journal of Biological Sciences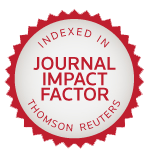 Int J Med Sci 2014; 11(2):192-198. doi:10.7150/ijms.6295
Research Paper
Retrospective Evaluation of Standard Diagnostic Procedures in Identification of the Causes of New-Onset Syndrome of inappropriate Antidiuresis
1. Division of Nephrology, Department of Internal Medicine, Kaohsiung Veterans General Hospital, Kaohsiung, Taiwan
2. National Yang-Ming University, School of Medicine, Taipei, Taiwan

Background: Many diagnostic procedures are conducted in patients with syndrome of inappropriate antidiuresis (SIAD). However, the contribution in identification of the cause of SIAD remains unknown.
Methods: The study was conducted at Kaohsiung Veterans General Hospital in southern Taiwan. From January 2000 to December 2009, medical records of 439 adult patients hospitalized for new-onset SIAD at a single center were retrospectively collected. All diagnostic procedures during hospitalization were divided into four groups: chest/lung, central nervous system, abdomen, and bone marrow to evaluate their positive rate leading to the cause of SIAD. Factors associated with "procedures leading to the cause" were also analyzed to improve efficacy of survey.
Results: Cause of SIAD was identified in 267 (60.8%). Of them, 150 were pulmonary disorders, 44 were drugs, 37 were central nervous system disorders, 32 were malignancy and 4 were post-surgery. Survey for chest/lung, central nervous system, abdomen, and bone marrow were performed in 96.6%, 29.2%, 38.0% and 3.6% of patients, respectively; positive findings leading to the cause of SIAD were 39.6%, 12.5%, 5.3% and 6.3%, respectively. Among the diagnostic procedures, chest x-ray (424/439, 96.6%) was most frequently performed with the highest identification rate of 34.7% (147 cases). Major significant independent factors that associated with "procedure leading to a cause" were: absence of SIAD-associated drug history, presence of fever/chills, and presence of respiratory symptoms. Cause of SIAD became evident later during the follow-up period in 10 of 172 (5.8%) patients who were initially thought to be cause-unknown. Malignancy was the cause for 5 cases and pulmonary tuberculosis was for the other five. Eight of these causes became evident within one year after the diagnosis of SIAD.
Conclusions: SIAD with unidentified causes were prevalent. Current diagnostic procedures remain not satisfying in determining the cause of SIAD, but chest radiograph did demonstrate higher diagnostic rate, especially in patients presented with fever, chills, respiratory symptoms, and without SIAD-associated drug history. Patients with unidentified cause should be followed for at least one year when most hidden causes (e.g. malignancy and tuberculosis) become obvious.
Keywords: Diagnostic procedures, Hyponatremia, Syndrome of inappropriate antidiuresis (SIAD), Syndrome of inappropriate antidiuretic hormone (SIADH)
How to cite this article:
Hsu CY, Chen CL, Huang WC, Lee PT, Fang HC, Chou KJ. Retrospective Evaluation of Standard Diagnostic Procedures in Identification of the Causes of New-Onset Syndrome of inappropriate Antidiuresis.
Int J Med Sci
2014; 11(2):192-198. doi:10.7150/ijms.6295. Available from
http://www.medsci.org/v11p0192.htm