Global reach, higher impact
International Journal of Biological Sciences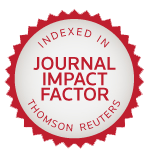 Int J Med Sci 2014; 11(2):172-179. doi:10.7150/ijms.6875
Research Paper
Intracellular Distributing and Interferon-γ Secretion of Human Interleukin-18 in BxPC-3 Cells
1. Department of General Surgery, Sir Run Run Shaw Hospital, School of Medicine, Zhejiang University, Hangzhou 310016, China
2. Life Science College, Zhejiang Chinese Medical University, Hangzhou 310053, China
* Both authors have contributed equally to this work.

Objective: To investigate the characteristics of interleukin-18 (IL-18) in vitro, explore IL-18, interferon-γ (IFN-γ) and interleukin-2 (IL-2) secretive activity in BxPC-3 line cells with interleukin-18 mutants.
Methods: Human IL-18 full-length gene (hIL-18-F) and the hIL-18 presumed mature protein gene (hIL-18-M) were inserted into the expression vector pEGFP-N1, to construct recombinant plasmids as Mu0, Mu1, Mu2, Mu3, and Mu4, and the recombinant plasmids were then transferred into BxPC-3 line cells. There are significant differences between Mu1, Mu2 and the pEGFP-C1 control group (P<0.05) by 3-(4,5-dimethiazol- 2-yl)- 2,5-diphenyltetrazolium bromide (MTT) for a proliferation assay, and the fluorescence of the Mu1 and Mu 2 appeared targeted to the membranous region in the BxPC-3 cells after transfected 24h by confocal laser scanning microscope (OLSM).To characterize the intracellular distribution of hIL-18, recombinant IL-18 were each fused to the enhanced green fluorescent protein gene, and expressed in BxPC-3 cells.
Results: Results showed that the Mu1 tended to the membranous region in BxPC-3 cells, this indicates that the N-terminal former amino acid peptide helped ChIL-18 target to BxPC-3 cellS membranes. ELISA results demonstrated that IFN-γ and IL-18 secreted levels of BxPC-3 cells transfecting with recombinant plasmid showed an significant difference (P<0.01); refers to IL-2 expression, the two BxPC-3 cells groups transfecting with recombinant plasmid have no significant function (P>0.05).
Conclusions: The results showed that hIL-18 and hIL-18 presumed mature protein can induce the secretion of IFN-γ in BxPC-3 cells, and increase the expression of IL-18, but they have no effects on IL-2.
Keywords: hIL-18 mutants, BxPC-3 cells, intracellular distribution, IFN-γ
How to cite this article:
Yang J, Chen L, Xu B, Xu J, Sun J, Shen W, Zhang T. Intracellular Distributing and Interferon-γ Secretion of Human Interleukin-18 in BxPC-3 Cells.
Int J Med Sci
2014; 11(2):172-179. doi:10.7150/ijms.6875. Available from
http://www.medsci.org/v11p0172.htm