Global reach, higher impact
International Journal of Biological Sciences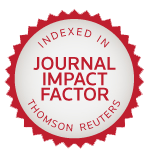 Int J Med Sci 2014; 11(2):158-163. doi:10.7150/ijms.7567
Research Paper
A Nonsense Mutation of γD-crystallin Associated with Congenital Nuclear and Posterior Polar Cataract in a Chinese Family
1. Eye Center, Second Affiliated Hospital of Medical College, Zhejiang University, Hangzhou, Zhejiang, China
2. Key Laboratory of Ophthalmology of Zhejiang Province, China
3. Center for Structural Biology and Department of Chemistry and the Institute for Chemical Biology, Vanderbilt University Medical Center, USA

Objective: The goal of this study was to characterize the disease-causing mutations in a Chinese family with congenital nuclear and posterior polar cataracts. Methods: Clinical data of patients in the family were recorded using slit-lamp photography and high definition video. Genomic DNA samples were extracted from the peripheral blood of the pedigree members and 100 healthy controls. Mutation screening was performed in the candidate genes by bi-directional sequencing of the amplified products. Results: The congenital cataract phenotype of the pedigree was identified by slit-lamp examinations and observation during surgery as nuclear and posterior polar cataracts. Through the sequencing of the candidate genes, a heterozygous c. 418C>T change was detected in the coding region of the γD-crystallin gene (CRYGD). As a result of this change, a highly conserved arginine residue was replaced by a stop codon (p. R140X). This change was discovered among all of the affected individuals with cataracts, but not among the unaffected family members or the 100 ethnically matched controls. Conclusions: This study identified a novel congenital nuclear and posterior polar cataract phenotype caused by the recurrent mutation p. R140X in CRYGD.
Keywords: congenital cataract, γD-crystallin, mutation, stop codon, Greek key motif
How to cite this article:
Zhai Y, Li J, Zhu Y, Xia Y, Wang W, Yu Y, Yao K. A Nonsense Mutation of γD-crystallin Associated with Congenital Nuclear and Posterior Polar Cataract in a Chinese Family.
Int J Med Sci
2014; 11(2):158-163. doi:10.7150/ijms.7567. Available from
http://www.medsci.org/v11p0158.htm