Global reach, higher impact
International Journal of Biological Sciences
Journal of Bone and Joint Infection (JBJI)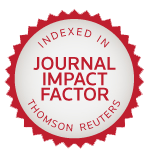 Int J Med Sci 2014; 11(2):127-133. doi:10.7150/ijms.7516
Research Paper
Comparison of Laparoscopic Versus Open Left Hemihepatectomy for Left-Sided Hepatolithiasis
Department of Surgery, University of Ulsan College of Medicine, Asan Medical Center, Seoul, Korea

PURPOSE: The purpose of this study was to evaluate and compare the perioperative and long-term outcomes of open versus laparoscopic left hemihepatectomy (OLH vs. LLH) for left-sided hepatolithiasis.
METHODS: Between October 2007 and June 2012, 149 patients with left-sided hepatolithiasis who underwent LLH (n = 37) or OLH (n = 112) were evaluated. The perioperative and long-term outcomes that were reviewed included the stone clearance rate, operative morbidity and mortality, and the stone recurrence rate.
RESULTS: The mean operative time of the LLH group was significantly longer than that of the OLH group (257±50.4 minutes vs. 237±75.5 minutes, p = 0.022), but the mean hospital stay was significantly shorter (8.8±4.10 vs. 14.1±4.98 days, p < 0.001). Postoperative complications were noted in four and twenty cases among LLH and OLH patients, respectively (p = 0.982). The initial clearance rate of intrahepatic duct (IHD) stones was 100% and 96.4% in the LLH and OLH groups, respectively, but all remnant stones (n = 4, OLH group) were resolved postoperatively. There were two cases of recurrence of IHD stones in OLH patients, but none in LLH patients (p = 0.281).
CONCLUSIONS: In left-sided hepatolithiasis, LLH was safe and effective: it resulted in low postoperative morbidity, no mortality and a high stone clearance rate, and there were no incidences of recurrence in our study. The potential benefits of LLH include a shorter hospital stay and a faster return to oral intake. If consideration is given to the appropriate indication criteria, including the extent of hepatectomy and the location and distribution of lesions, LLH may be an excellent choice for treatment of left-sided hepatolithiasis.
Keywords: Laparoscopic left hemihepatectomy, intrahepatic duct stone, open left hemihepatectomy, left-sided hepatolithiasis, minimal invasive surgery
How to cite this article:
Namgoong JM, Kim KH, Park GC, Jung DH, Song GW, Ha TY, Moon DB, Ahn CS, Hwang S, Lee SG. Comparison of Laparoscopic Versus Open Left Hemihepatectomy for Left-Sided Hepatolithiasis.
Int J Med Sci
2014; 11(2):127-133. doi:10.7150/ijms.7516. Available from
http://www.medsci.org/v11p0127.htm