Global reach, higher impact
International Journal of Biological Sciences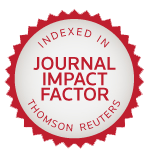 Int J Med Sci 2013; 10(13):1899-1906. doi:10.7150/ijms.6774
Research Paper
Recombinant Human Adiponectin as a Potential Protein for Treating Diabetic Tendinopathy Promotes Tenocyte Progenitor Cells Proliferation and Tenogenic Differentiation In Vitro
1. Department of Molecular Medicine, Faculty of Medicine, University of Malaya, 50603 Kuala Lumpur, Malaysia.
2. Tissue Engineering Group, Department of Orthopaedic Surgery, NOCERAL, Faculty of Medicine, University of Malaya, Kuala Lumpur, Malaysia.
3. Clinical Investigative Centre (CIC), University Malaya Medical Centre, Kuala Lumpur, Malaysia

Adiponectin is an adipocyte-secreting hormone that increases cell sensitivity to insulin. It has been previously demonstrated that this hormone protects against Type II Diabetes and, is found to concurrently promote cell proliferation and differentiation. It is postulated that diabetic patients who suffer from tendinopathy may benefit from using adiponectin, which not only improves the metabolism of diabetic ridden tenocytes but also promotes progenitor cell proliferation and differentiation in tendons. These changes may result in tendon regeneration, which, in diabetic tendinopathy, is difficult to treat. Considering that such findings have yet to be demonstrated, a study was thus conducted using diabetic ridden human tenocyte progenitor cells (TPC) exposed to recombinant adiponectin in vitro. TPC were isolated from tendons of diabetic patients and exposed to 10μg/ml adiponectin. Cell proliferation rate was investigated at various time points whilst qPCR were used to determine the tenogenic differentiation potential. The results showed that adiponectin significantly reduced blood glucose in animal models. The proliferation rate of adiponectin-treated TPCs was significantly higher at 6, 8 and 10 days as compared to untreated cells (p<0.05). The levels of tenogenic genes expression (collagen I, III, tenomodulin and scleraxis) were also significantly upregulated; whilst the osteogenic (Runx2), chondrogenic (Sox9) and adipogenic (PPARУγ) gene expressions remained unaltered. The results of this study suggest that adiponectin is a potential promoter that not only improves diabetic conditions, but also increases tendon progenitor cell proliferation and differentiation. These features supports the notion that adiponectin may be potentially beneficial in treating diabetic tendinopathy.
Keywords: Adiponectin, Tenocyte progenitor cells, Tissue engineering, tenogenic differentiation, diabetic tendinopathy
How to cite this article:
Rothan HA, Suhaeb AM, Kamarul T. Recombinant Human Adiponectin as a Potential Protein for Treating Diabetic Tendinopathy Promotes Tenocyte Progenitor Cells Proliferation and Tenogenic Differentiation
In Vitro
.
Int J Med Sci
2013; 10(13):1899-1906. doi:10.7150/ijms.6774. Available from
http://www.medsci.org/v10p1899.htm