Global reach, higher impact
International Journal of Biological Sciences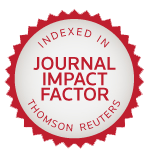 Int J Med Sci 2013; 10(13):1888-1898. doi:10.7150/ijms.6019
Research Paper
Modulation of β-Catenin Signaling by the Inhibitors of MAP Kinase, Tyrosine Kinase, and PI3-Kinase Pathways
1. Ministry of Education Key Laboratory of Diagnostic Medicine and School of Clinical Diagnostic Medicine, and the Affiliated Hospitals of Chongqing Medical University, Chongqing 400016, China;
2. Molecular Oncology Laboratory, Department of Orthopaedic Surgery, The University of Chicago Medical Center, 5841 South Maryland Avenue, MC 3079, Chicago, IL 60637, USA;
3. Department of Laboratory Medicine of the Affiliated Hospital, Bingzhou Medical University, Yantai, Shandong, China;
4. School of Laboratory Medicine and Departments of Cell Biology and Oncology of the Affiliated Southwest Hospital, the Third Military Medical University, Chongqing 400038, China

Aberrant activation of β-catenin signaling plays an important role in human tumorigenesis. However, molecular mechanisms behind the β-catenin signaling deregulation are mostly unknown because genetic alterations in this pathway only account for a small fraction of tumors. Here, we investigator if other major pathways can regulate β-catenin signaling activity. By employing a panel of chemical activators and/or inhibitors of several cellular signaling pathways, we assess these modulators' effects on luciferase reporter driven by β-catenin/TCF4-responsive elements. We find that lithium-stimulated β-catenin activity is synergistically enhanced by protein kinase C activator PMA. However, β-catenin-regulated transcriptional (CRT) activity is significantly inhibited by casein kinase II inhibitor DRB, MEK inhibitor PD98059, G-proteins and their receptor uncoupling agent suramin, protein tyrosine kinase inhibitor genistein, and PI-3 kinase inhibitor wortmannin, suggesting that these cellular pathways may participate in regulating β-catenin signaling. Interestingly, the Ca++/calmodulin kinase II inhibitor HDBA is shown to activate β-catenin activity at low doses. Furthermore, Wnt3A-stimulated and constitutively activated CRT activities, as well as the intracellular accumulation of β-catenin protein in human colon cancer cells, are effectively suppressed by PD98059, genistein, and wortmannin. We further demonstrate that EGF can activate TCF4/β-catenin activity and induce the tyrosine phosphorylation of β-catenin protein. Thus, our results should provide important insights into the molecular mechanisms underlying Wnt/β-catenin activation. This knowledge should facilitate our efforts to develop efficacious and novel therapeutics by targeting these pathways.
Keywords: β-catenin, G protein, MEK kinase, PI3 kinase, protein kinase C, tumorigenesis, tyrosine phosphorylation, Wnt signaling.
How to cite this article:
Zhang W, Zhang H, Wang N, Zhao C, Zhang H, Deng F, Wu N, He Y, Chen X, Zhang J, Wen S, Liao Z, Zhang Q, Zhang Z, Liu W, Yan Z, Luu HH, Haydon RC, Zhou L, He TC. Modulation of β-Catenin Signaling by the Inhibitors of MAP Kinase, Tyrosine Kinase, and PI3-Kinase Pathways.
Int J Med Sci
2013; 10(13):1888-1898. doi:10.7150/ijms.6019. Available from
http://www.medsci.org/v10p1888.htm