Global reach, higher impact
International Journal of Biological Sciences
Journal of Bone and Joint Infection (JBJI)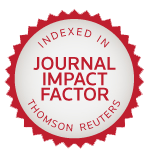 Int J Med Sci 2013; 10(2):141-147. doi:10.7150/ijms.5125
Short Research Communication
Creatine Metabolism and Safety Profiles after Six-Week Oral Guanidinoacetic Acid Administration in Healthy Humans
1. Center for Health, Exercise and Sport Sciences, Belgrade, Serbia.
2. Faculty of Sport Sciences & Tourism, Metropolitan University, Novi Sad, Serbia.
3. AlzChem AG, Trostberg, Germany.

Objectives; Guanidinoacetic acid (GAA) is a natural precursor of creatine, yet the potential use of GAA as a nutritional additive for restoring creatine availability in humans has been limited by unclear efficacy and safety after exogenous GAA administration. The present study evaluated the effects of orally administered GAA on serum and urinary GAA, creatine and creatinine concentration, and on the occurrence of adverse events in healthy humans. Methods and Results; Twenty-four healthy volunteers were randomized in a double-blind design to receive either GAA (2.4 grams daily) or placebo (PLA) by oral administration for 6 weeks. Clinical trial registration: www.clinicaltrials.gov, identification number NCT01133899. Serum creatine and creatinine increased significantly from before to after administration in GAA-supplemented participants (P < 0.05). The proportion of participants who reported minor side effects was 58.3% in the GAA group and 45.5% in the placebo group (P = 0.68). A few participants experienced serum creatine levels above 70 µmol/L. Conclusion; Exogenous GAA is metabolized to creatine, resulting in a significant increase of fasting serum creatine after intervention. GAA had an acceptable side-effects profile with a low incidence of biochemical abnormalities.
Keywords: Creatine synthesis, Creatinine, Clinical markers.
How to cite this article:
Ostojic SM, Niess B, Stojanovic M, Obrenovic M. Creatine Metabolism and Safety Profiles after Six-Week Oral Guanidinoacetic Acid Administration in Healthy Humans.
Int J Med Sci
2013; 10(2):141-147. doi:10.7150/ijms.5125. Available from
http://www.medsci.org/v10p0141.htm