Global reach, higher impact
International Journal of Biological Sciences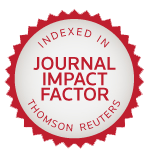 Int J Med Sci 2011; 8(5):387-396. doi:10.7150/ijms.8.387
Research Paper
Enhancement of the Click Chemistry for the Inverse Diels Alder Technology by Functionalization of Amide-Based Monomers
1. German Cancer Research Center, Central Peptide Synthesis Unit, INF 580, 69120 Heidelberg, Germany
2. German Cancer Research Center, Dept. of Imaging and Radiooncology, INF 280, 69120 Heidelberg, Germany
3. German Cancer Research Center, Division of Biophysics of Macromolecules, INF 580, 69120 Heidelberg, Germany
* Ruediger Pipkorn and Mannfred Wiessler have contributed equally to the publication

In the near future personalized medicine with nucleic acids will play a key role in molecular diagnostics and therapy, which require new properties of the nucleic acids, like stability against enzymatic degradation. Here we demonstrate that the replacement of nucleobases with PNA by functional molecules harbouring either a dienophile or a diene reactivity is feasible and confers all new options for functionalization. These newly developed derivatives allow independent multi-ligations of multi-faceted components by use of the inverse Diels Alder technology. The high chemical stability and the ease of synthesis qualify these polyamide building blocks as favourites for intracellular delivery and targeting applications. This allows local drug concentrations sufficient for imaging and therapy and simultaneously a reduction of the application doses. It is important to point out that this technology is not restricted to ligation of medicament material; it is also a candidate to develop new and highly efficient active compounds for a "sustainable pharmacy".
Keywords: Click Chemistry, Diels Alder Reactioninverse (DARinv), local concentration, Peptide Nucleic Acid (PNA), PNA building block functionalization, Sustainable Pharmacy
How to cite this article:
Pipkorn R, Wiessler M, Waldeck W, Lorenz P, Muehlhausen U, Fleischhacker H, Koch M, Braun K. Enhancement of the Click Chemistry for the Inverse Diels Alder Technology by Functionalization of Amide-Based Monomers.
Int J Med Sci
2011; 8(5):387-396. doi:10.7150/ijms.8.387. Available from
http://www.medsci.org/v08p0387.htm