Global reach, higher impact
International Journal of Biological Sciences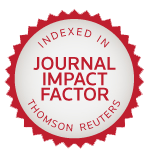 Int J Med Sci 2011; 8(4):302-308. doi:10.7150/ijms.8.302
Research Paper
Soluble Endothelial Selectin in Acute Lung Injury Complicated by Severe Pneumonia
1. Department of Cardiology, Pulmonology, and Nephrology, Yamagata University School of Medicine, Yamagata, Japan
2. Division of Clinical Laboratory, Yamagata University Hospital, Yamagata, Japan

Background: Pneumonia is still one of the most frequent causes of death in the elderly. Complication of acute lung injury (ALI)/acute respiratory distress syndrome (ARDS) by pneumonia makes patients very ill due to severe respiratory failure. Biomarkers that can discriminate the presence of complicating ALI/ARDS are required for early detection. The aim of this research was to investigate whether soluble endothelial selectin (sES) could be a biomarker for ALI.
Methods: Serum sES levels were measured in 27 pneumonia patients, who were enrolled between April 2006 and September 2007. Among these patients, six had ALI or a condition that was clinically comparable to ALI (cALI). All patients who were enrolled were successfully treated and survived.
Results: Circulating sES levels were elevated in pneumonia patients with ALI/cALI, and sES levels decreased following treatment of their pneumonia. Univariate and multivariate logistic regression analyses showed that sES was the only significant factor for identifying complicating ALI/cALI, independently of C-reactive protein (CRP) and lactate dehydrogenase (LDH). By receiver operating characteristic (ROC) curve analysis, the cut-off value for sES was 40.1 ng/mL, with a sensitivity of 0.8 and a specificity of 0.8.
Conclusion: sES may be a useful biomarker for discriminating complicating ALI/cALI in patients with severe pneumonia.
Keywords: Pneumonia, acute lung injury, soluble endothelial selectin
How to cite this article:
Osaka D, Shibata Y, Kanouchi K, Nishiwaki M, Kimura T, Kishi H, Abe S, Inoue S, Tokairin Y, Igarashi A, Yamauchi K, Aida Y, Nemoto T, Nunomiya K, Fukuzaki K, Kubota I. Soluble Endothelial Selectin in Acute Lung Injury Complicated by Severe Pneumonia.
Int J Med Sci
2011; 8(4):302-308. doi:10.7150/ijms.8.302. Available from
http://www.medsci.org/v08p0302.htm