Global reach, higher impact
International Journal of Biological Sciences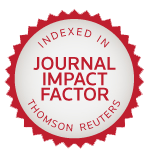 Int J Med Sci 2011; 8(3):203-209. doi:10.7150/ijms.8.203
Research Paper
Expression of Human Globular Adiponectin-Glucagon-Like Peptide-1 Analog Fusion Protein and Its Assay of Glucose-Lowering Effect In Vivo
1. Department of Geriatrics, the Second Affiliated Hospital, School of Medicine, Zhejiang University, Hangzhou 310000, PR China
2. Department of Geriatrics, Hangzhou Hospital of Traditional Chinese Medicine, Hangzhou 310000, PR China
3. College of Life Sciences, Zhejiang University, Hangzhou 310000, PR China

In this study, human globular adiponectin-glucagon-like peptide-1 analog (gAd-GLP-1-A) fusion protein was expressed and its glucose-lowering effect was measured in vivo. We constructed a prokaryotic expression vector PET28a-gAd-GLP-1-A and transformed the vector into Escherichia coli BL21 (DE3). A recombinant fusion protein of about 25KD was expressed from BL21 (DE3) cells after isopropylthio-β-D-galactoside induction. This protein was N-terminal His-tagged gAd-GLP-1-A fusion protein. Most of the protein was expressed in inclusion body. The fusion protein in inclusion body was purified by using High-Affinity Nickel Iminodiacetic Acid Resin and refolded in urea gradient refolding buffer. The refolded protein was incubated with enterokinase to remove the N-terminal His-tag. The fusion protein without His-tag is gAd-GLP-1-A fusion protein, which exhibited significant glucose-lowering effect in diabetic mice.
Keywords: Escherichia coli, Expression, Globular adiponectin, Globular adiponectin-glucagon-like peptide-1 analog fusion protein, Glucagon-like peptide-1 analog
How to cite this article:
Zhao T, Lv J, Zhao J, Huang X, Xiao H. Expression of Human Globular Adiponectin-Glucagon-Like Peptide-1 Analog Fusion Protein and Its Assay of Glucose-Lowering Effect In Vivo.
Int J Med Sci
2011; 8(3):203-209. doi:10.7150/ijms.8.203. Available from
http://www.medsci.org/v08p0203.htm